IN THIS ISSUE
Things to Do in Lake Havasu
Lake Havasu City is one of the most popular vacation spots in Arizona. With our clear waters, desert sports, races and festivals, Lake Havasu City is a great place to stay and live.
Lake Havasu Restaurants
The Restaurants in Lake Havasu City range from favorite burger joints, micro-breweries and renowned chefs from all over the world. Read about our local favorites.
•••
The nearest ocean might be a couple hundred miles away, but these dishes put Havasu on the map as a chief destination for sensational seafood. From laid-back eateries to seasoned steakhouses, there are several options when it comes to finding lobster, crab, oysters, shrimp, mussels, and more -- whether you're looking for pan-seared, smoked, broiled, fried, g[...]
Havasu Deals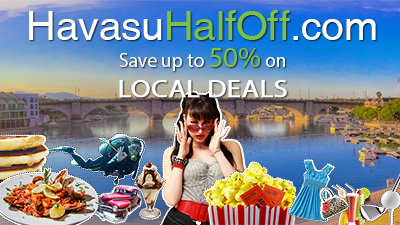 Lake Havasu Advertising
Want powerful exposure for your business with a Lake Havasu LIVING Magazine ad? Learn how magazine advertising can grow your business!