If you have a taste for wine, then you're going to love this article. Whether you know your ins and outs of wine selection or you're novice connoisseur, enjoy these prime selections next time you're out at these fine dining establishments.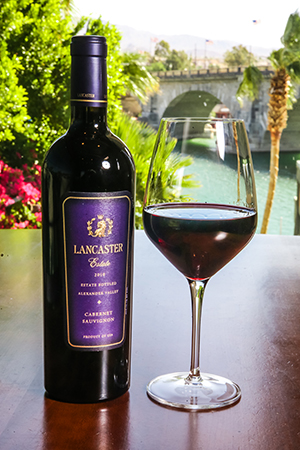 Nancy Judd, Shugrue's wine director, has selected a wonderful red wine from the Lancaster Estate from the Alexander Valley located on the Sonoma side of California wine country. The wine is an eloquent, polished wine and the tannins are firm but seamlessly balanced.  The wine pairs well with Shugrue's Tournedos Oscar, medallions of beef tenderloin served on toast points with grilled shrimp, lump crab, fresh asparagus, and a Béarnaise sauce.
Shugrue's is the only Wine Spectator Award of Excellence restaurant in Mohave County with wines ranging in price from $18 to $425 a bottle–something for everyone.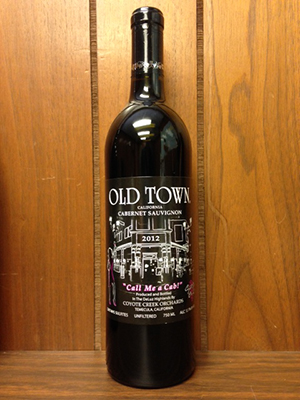 Our good friends at
Angelina's Italian Kitchen
has chosen a fun and spirited Cabernet Sauvignon from Old Town. "Call Me a Cab!" has an exquisite nose, with hints of black current, complex spices, and dark fruit. With a deliciously smooth finish, don't be surprised if you find yourself making repeat trips to Angelina's to enjoy a taste of Old Town. This cab pairs well with lamb and pork.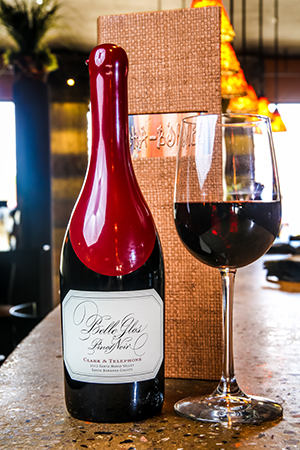 We all know
Cha Bones
for their bistro settings and exquisite tapas… and of course, their aromatic wine. This Belle Glos Pinot Noir has a lovely, dark ruby color and deep aromas of bright berries mixed with sweet, toasty cedar notes. There is a strong focus on the cherry, berry pie, and cola flavors—all leading to a smooth tannin finish. This dark contender will pair well with Cha Bones' Blackened Prime Rib, their rack of lamb, and the lamb appetizer.
If you're ever out and just aren't sure what wine will go well with your appetizer, entrée, or even your dessert, don't fret. There are some incredibly knowledgeable people at Havasu's many dining establishments. Don't be afraid to ask. After all, that's the only way to become a true wine-oisseur.