Stetson Winery—World-class wine off historic Route 66
Enjoy wine and visiting wineries, but don't have the time or inclination to drive to Napa Valley? Well good news for local wine aficionados—there are a number of fine local wineries, and they're less than 100 miles away.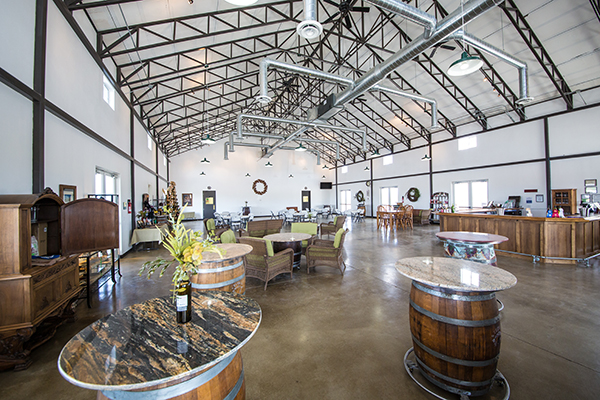 One of these establishments is the Stetson Winery, located 15 miles north of Kingman on Route 66. Opened to the public on November 10, 2012, the winery grapes are now 4 ½ years old and in their 5th leaf. Jo and Don Stetson are the owners and operators of the winery and have a 15-acre spread that is ideal for hosting events, including weddings. Their picturesque red barn can accommodate 200 people for sit down meals and the atmosphere is wine chic. In five short years, their wines have gained plenty of recognition and were served at this year's Sundance Film Festival.
Jo and Don had definite goals of escaping the California traffic, smog, and crime and had visited the Kingman area several times before finding the perfect location to open their winery. Five years into the business, Don admits that they had no connection to wine or wine making before diving in head first into the winery business. "The only connection to wine was that Jo and I both enjoy drinking it. So, the plan was to get into the business and just pay our bills, meet great people, and drink great wine," notes Don.   Jo also ads, "I used to watch Falcon Crest on TV and I always thought that I wanted my life to be like that. We had no idea how much work it would be."
That hard work resulted in a harvest of 500 cases of wine last year, producing Chardonnay, Merlot, Cabernet, and red Zinfandel. The grapes are harvested on site and then the wines are master crafted by award winning vintner, Eric Glomski. Some of their more popular brands include Root 66 and Barrel Racer.
While weddings are popular at the winery, thanks in part to the outside stage area, winery setting, and mountain views that go on forever, other events have taken center stage over the years. They hosted a Mardi Gras with authentic Louisiana food prepared by the local high school culinary students. Also popular was last year's Bluegrass festival that had over 2,500 people in attendance and over 160 RVs parked on the property. While it is best to check their website for upcoming events and hours of operation, Jo did point out their most popular event, "We do an old fashion grape stomp every year where people crush grapes with their feet. It is a great event for all ages and will be held the last weekend of August this year," explains Jo.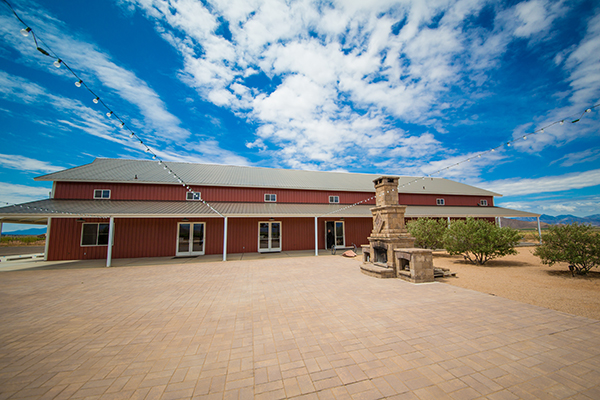 The massive outdoor fireplace on the patio is a big attention getter and bridal parties really appreciate the bride's room that is a separate location that allows the bride and her party to get dressed and do make up. Visitors are welcome to try the variety of wines they have on site and they match wines with pizza and meat and cheese plates for appetizers. All major events and parties are catered by outside vendors.
The website has an array of items in the gift shop for purchase as mementos of your visit. As the days heat up in Havasu, why not consider the short drive to Stetson Winery and enjoy the cooler temperatures and friendly atmosphere, while partaking in a glass of wine on the patio?  You'll feel like you're a world away, while being as close as a short drive along Route 66.
Stetson Winery
10965 N. Moonscape  Way
Kingman, AZ 86401
928.757.7206
www.stetsonwinery.com