In 1988 Diane Verkamp decided to open a small gift shop in Lake Havasu City. Since then, it has grown to be one of the most unique and diverse gift and home interiors shops in town. Selling items from jewelry to home décor, Desert Rose is a great place to find that something special for anyone in your life.
The store opened on McCulloch Blvd. with only 900 sq ft. It was soon apparent that this space was not going to be big enough. They expanded twice, but were still growing. In 2011, the family decided to purchase their own building. Now with 3,500 sq ft, the business has settled into where it's supposed to be.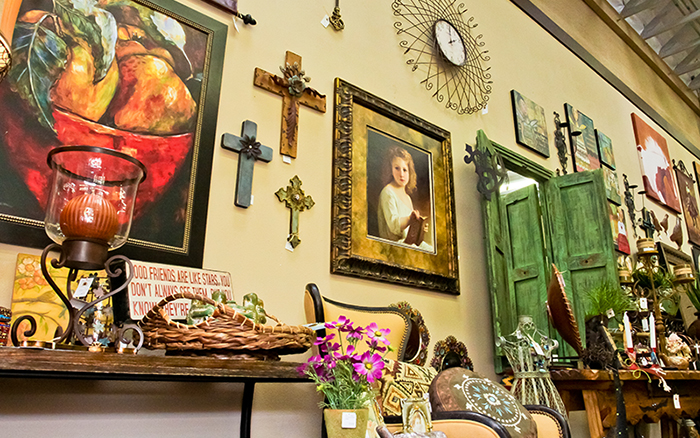 As with any business in Lake Havasu, customer satisfaction is one of the most important aspects to consider when opening a store. Being a smart, business-minded woman, Diane was sure to hire people who had positive demeanor's and who could provide exceptional customer support. Now with six employees, her daughter Tracy included, Desert Rose is one store you know you can shop in and receive top notch treatment.
The mother daughter duo has been in business in Lake Havasu for 23 years and love serving their friendly customers. If you are in the need of a gift, Desert Rose should be your destination. You're guaranteed to find the perfect gift that is sure to please anyone on your list with a range of prices that will fit your budget. They also carry a great selection of home décor items, clocks, vases, wall art, candles, picture frames and more. Don't forget to check the back patio at Desert Rose, where you'll find outdoor pottery, metal cactus, metal flowers, yard stakes, and wind chimes.
And if you think you're going to find the same thing every time you go in, you're wrong. "We are always searching for new and unique items to bring into the store. We have customers that stop by weekly because they don't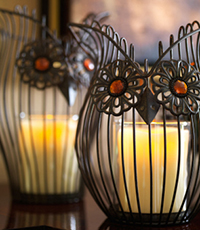 want to miss a thing," adds Tracy, Desert Rose's store manager. "We work hard to make sure every experience is special and every customer is happy." Apparel has recently been added to the list of items you can find in this desert oasis. They also offers free gift wrapping with every purchase, no matter how small. So, if you're purchasing a gift, you're sure to leave with a package that will look beautiful with the Desert Rose touch.
The next time you're trying to find just the right gift for someone special or you just need something new for your home, stop by Desert Rose. Whether you're shopping for a friend, loved one, or for yourself, you're sure to find the right item. Even if you just want to look around, the staff is sure to make your visit a unique and enjoyable experience. Desert Rose is your one stop destination, open 7 days a week. Find us on Facebook at Desert Rose Gifts and Interiors.