Original. Unequivocal. Seasoned.
Those are just a few words that come to mind when meeting Benjamin Arnold Johnson III, the self-trained Head Chef at Montana Steak House. Ben is a 17 year veteran of the restaurant industry and six year veteran of Montana Steak House. He garnered experience in numerous locations throughout the US, including Michigan and California. Cutting his teeth at his mom's restaurant in California, as a bus boy and even a dishwasher, he eventually worked his way up to where he is today.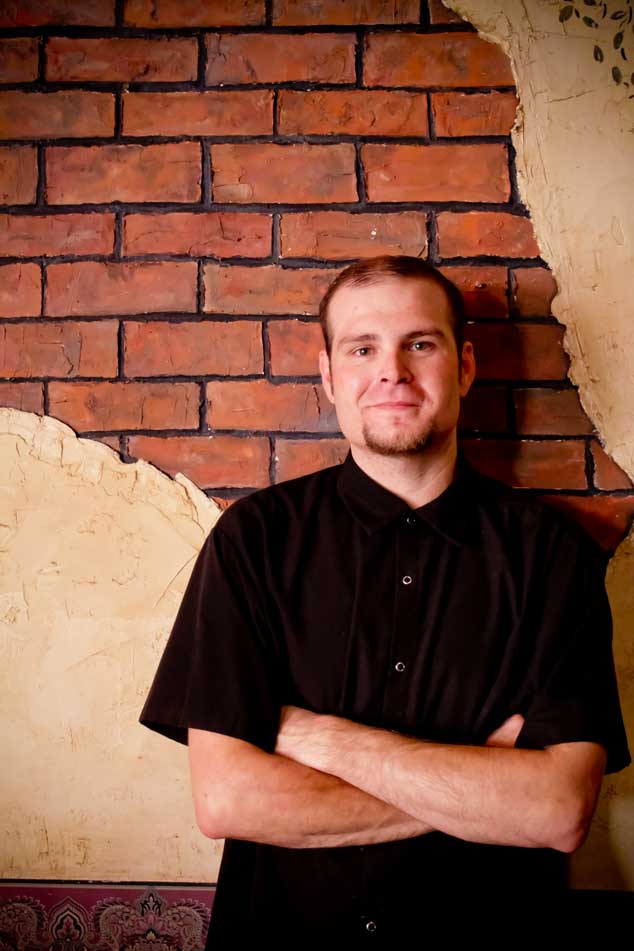 Enjoying anything he can experiment on, Ben has many delicious creations under his belt. Among his favorite is a mango salsa he uses for his specialty dish, Southwestern Sea Bass. He concocted an invigorating blend of pico de gallo, mango, olive oil, cilantro and a few other seasonings to finish the job. What resulted is a perfectly scrumptious, southwestern seafood combination.
A proud addition to the Montana Steakhouse reputation, Ben loves his job and claims a signature menu item called Ben's Bayou Shrimp, jumbo shrimp sautéed in a Cajun spicy cream sauce. Is your mouth watering yet?
• Favorite steak to eat: "That would be the top sirloin. For some reason, I don't know why, I love the flavor of it."
• Favorite steak to cook: "Probably the ribeye. Look how great it looks (showing us a fresh cut). I like the way it looks on the plate when I send it out. I like the reaction of people when they get it. It makes my job worthwhile when I visit the dining room and people tell me "Wow this is the best steak I've ever had in my life!" Especially having no formal training, it gives me a huge sense of accomplishment."
• Favorite music to cook to: "Octane on Sirius XM. Get's me pumped up! Either that or Country, it all depends on how I'm feeling that day."
• Favorite music to clean to: "Octane… (laughs)."
• Favorite type of food to eat: Pasta's. I love pastas. Anything that you can get creative with really. I love making soups too.
"There are only two things in this whole entire restaurant that aren't homemade," Ben tells us, "Everything is fresh, and we hand make it all."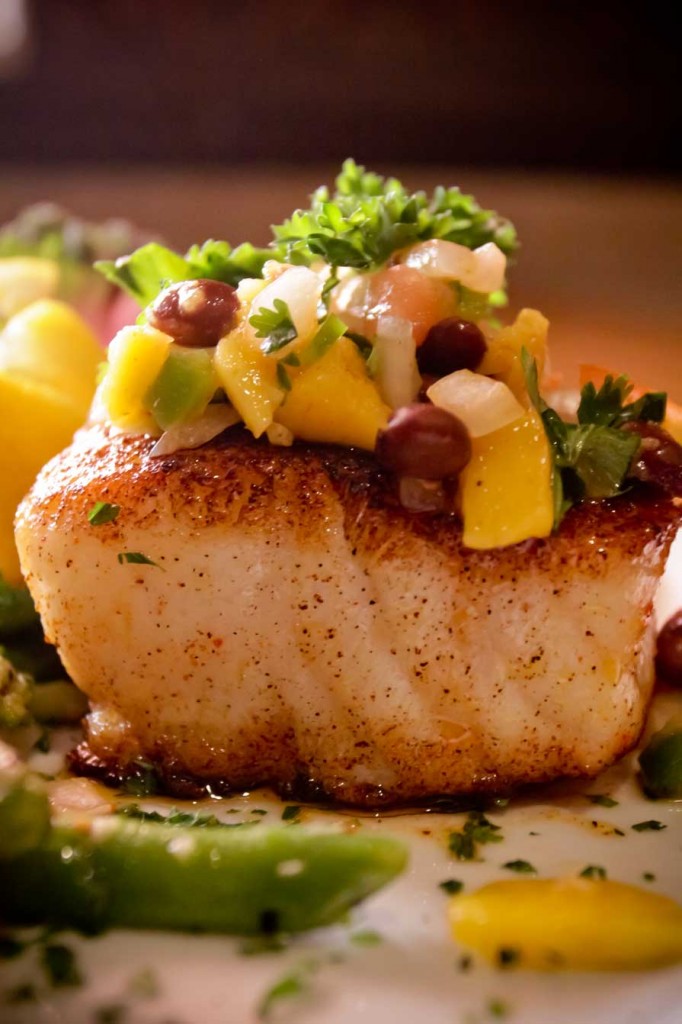 There's one major ingredient Ben incorporates into his food…love. Yep, 'love' he tells us is the primary flavor in everything he creates. "If you don't love what you're doing in the kitchen, it's going to show in your food. I take pride, and put a little bit of me inside of everything I do, just to make it the best. If I won't eat it, I don't expect anybody else to eat it."
Sounds like a great philosophy from one of our favorite local steakhouses. Don't be a stranger; help Ben earn his signature SouthwesternSea Bass a spot on the menu at Montana Steak House this fall.
PHOTOS:
SOUTHWESTERN SEA BASS
Benjamin Arnold Johnson III, Head Chef – Montana Steak House