Had a hard day at work? Maybe a long day playing out on the lake? Either way, we'll help you keep cool with an abundance of finely crafted drinks designed to hit that sweet spot while helping you beat the heat!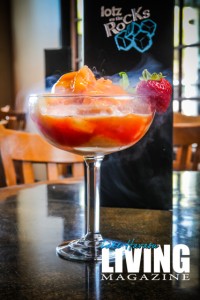 Pineapple Mango Tango
A quick glance at this drink will have your taste buds longing. Guaranteed to help keep you cool, this clever beverage consists of 1 1/2 oz of mango vodka, 1 1/2 oz of Malibu rum, mango and strawberry oasis mix, chunks of pineapple and a touch of grenadine. Welcome to summer!
Lotz on the Rocks
2144 McCulloch Blvd
Lake Havasu City, AZ
928.854.2144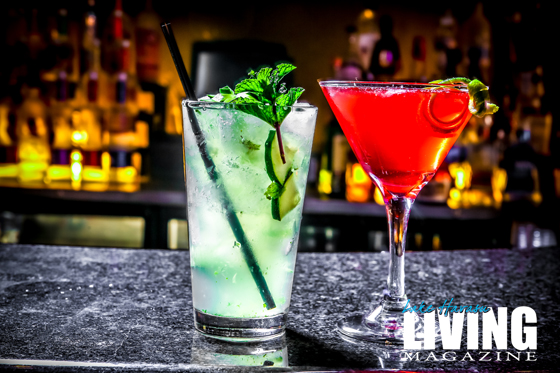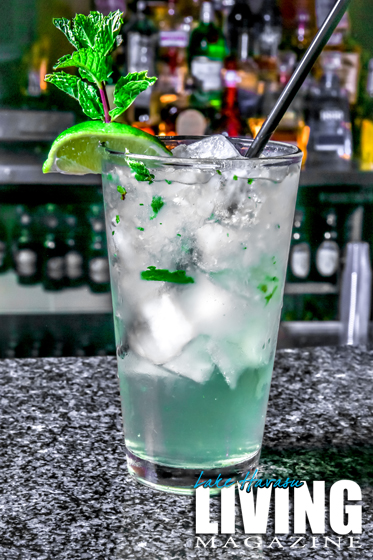 Cucumber Mint Fizz, Berry White, and Mojito
These summer concoctions all share a hint of lime, but all you will notice is how crisp and refreshing they are.
Cucumber Mint Fizz: Start with some fresh cut cucumber, add mint, ginger ale, simple syrup, lime and a spritz of soda water—oh, so refreshing!
Berry White: As tasty as it is colorful, this mixture starts with pomegranate and raspberry vodka, St. Germain. Add a twist fresh lime and cranberry, and this drink will soon be on your favorites list.
Mojito: Who doesn't love an old-fashion mojito? This one starts with Bacardi, fresh lime and mint. Sweet & sour and soda water finish it off.
Martini Bay
1477 Queens Bay
Lake Havasu City, AZ
928.855.0888
Martinibay.com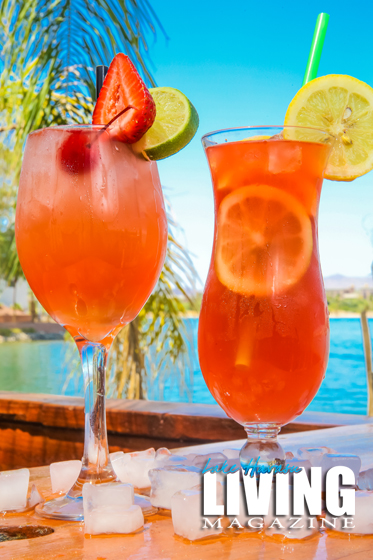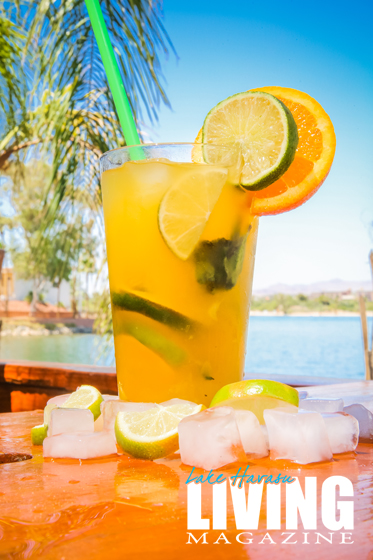 Moonshine Mango, Blackberry Lemonade, and Nectarine Fizz
These three thirst quenchers are sure to satisfy your fruit-fix with a nice array of lemons, mango, lime, and pineapple—all expertly blended with your favorite alcohol.
Nectarine Fizz: Here's a drink that will add a bit of fizz to your life. 44 Degrees Nectarine vodka, Champagne, pineapple, and cranberry splash! Looks good—tastes better!
Blackberry Lemonade: So simple—yet so delicious—Bird Dog Blackberry whisky, slow gin lemonade and fresh lemons.
Moonshine Mango Mojito: This classic starts with American Born Moonshine, mango puree, simple syrup, and a splash of soda water. Add a fresh lime and mint and this magical mojito will be on the top of your list.
Turtle Grille
1000 McCulloch Blvd. N
Lake Havasu City, AZ
928.855.2141
turtlegrille.com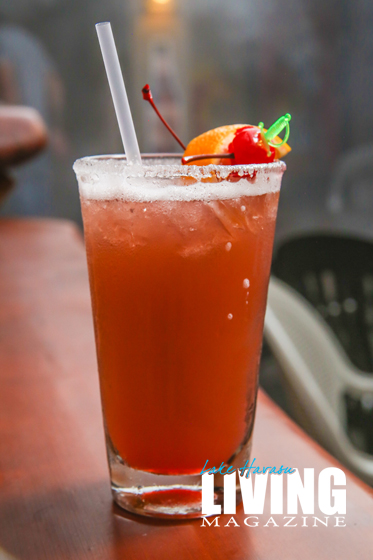 Office Squeezer

This sweet treat starts with Bacardi Limon and Razzmataz. Mix in some Sweet & Sour, OJ, 7Up and top with a sugar rim, orange slice and cherry. You'll be on your way to a thirstquenching experience!
The Office Cocktail Lounge
2180 Acoma Blvd. West
Lake Havasu City, AZ
928.855.9583