One of the biggest draws to our community is also our biggest asset—the beautiful lake! Thanks to perfect weather year round, lake access is available 365 days a year. It really doesn't matter what your draw to the lake is—boating, fishing, swimming, paddle boarding, or just having a picnic on the sandy beaches—Lake Havasu is a wonderful haven for anyone that loves the outdoors. Locals have such an amazing gift; to enjoy this wonderful body of water that is easily accessible no matter where you live in town. We caught up to some residents (and some out of towners as well), taking advantage of a day on the lake.
Paddle boarding is really catching on in Lake Havasu, and enthusiasts can be seen on their boards in the channel as well as out on the lake proper. Carter Bahde discovered paddle boarding two years ago and decided to go for it. "It looked like a lot of fun," he notes.  "Paddle boarding is great exercise and it gives me an excuse to get out on the water—and what better place to paddle board than on Lake Havasu?"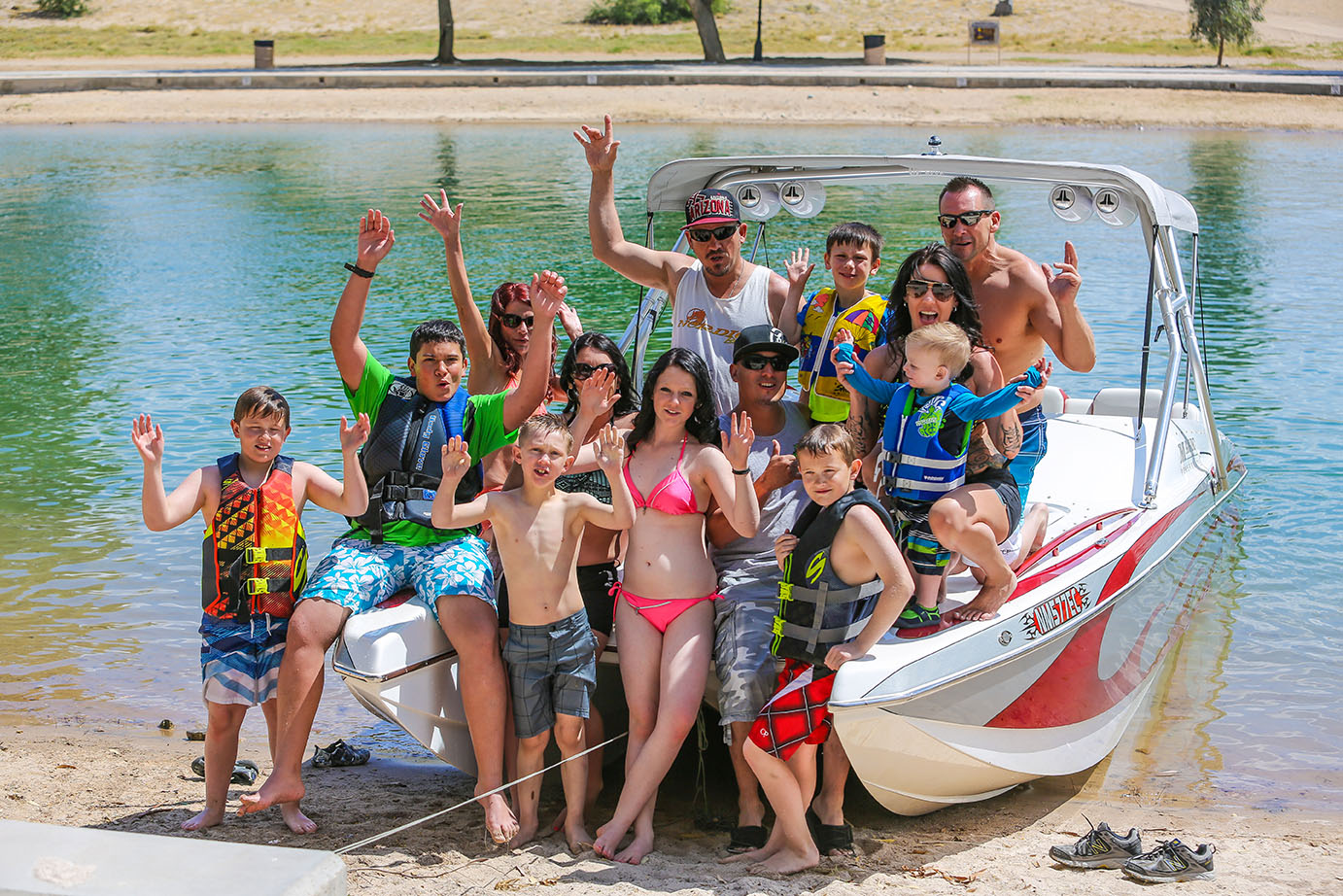 This group really enjoy hanging out and getting out on the water together. They enjoy boating and are visiting all the way from Farmington, New Mexico.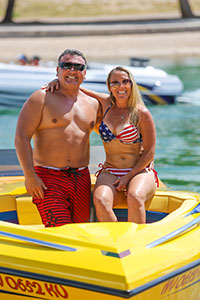 Dino and Sharon Gonzalez love boating and water skiing on the lake. In fact, they've been boating for 30 years now. They enjoy the thrill of sightseeing on the water and really appreciate all the wonderful people they've met over the years. One of these days they really want to try chair skiing.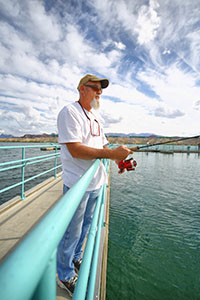 Mike Carlton has been fishing his entire life and considers Site 6 an excellent spot to fish—especially for beginners. "A person can fish from the dock or from the shore, and there are quite a variety of fish in the vicinity." On this particular day, Mike was fishing for bass and striper using bait ranging from worms to anchovies. "I enjoy the sport of fishing, and I also enjoy how relaxing it is," explains Mike. "My three sons also love fishing." Mike likes being on the water and would like to one day try parasailing.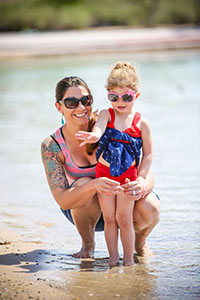 Cathy and her daughter Clarissa enjoy some mommy/daughter time at the lake while hubby is off getting ready for a Poker Run.