Family & Feel Good Food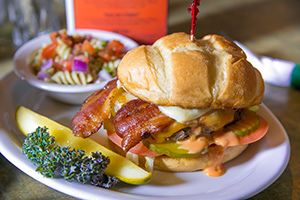 As soon as you walk into Juicy's, you'll notice the open space and warm environment. With over 200 seats, you won't have to squeeze between seats or accidentally knock someone's drink over. Owner Mike Bradley left nothing out when designing the new location for this home-style restaurant.
Even though Juicy's has only been in its new location since the 1st of March, it has seen its share of monumental moments. Mike spent a lot to reconfigure the building, and the hard work and expense paid off. Juicy's has consistently been ranked #46 on TripAdvisor but after relocating they shot up to #1. Business has been booming since the move. "I was not prepared for the amount of business we would do after re-opening," explains Mike. Fortunately, Mike uses all of his personal trials to enhance his customers' experience. "The restaurant is here for the community," he says. Havasu is a unique community. Almost everyone has visited our beautiful town for years before finally deciding to make Havasu their home. Mike can relate, and it helps create a unique bond within the community.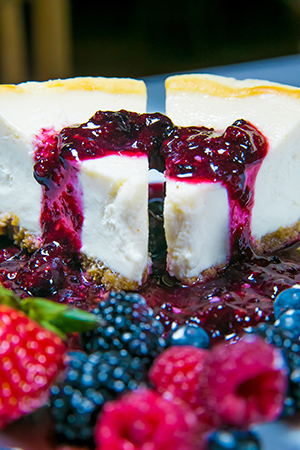 Mike has worked hard to create a strong, friendly environment full of family values and customer-oriented service. It's clear that he's succeeded. His staff know that they are part of the Juicy's family and that their hard work is not taken for granted. This helps create an enjoyable and less stressful work environment, and it shows in their impeccable customer service. "Most restaurants don't greet you at the door like you're the most important person in the world," explains Mike. "They also don't wait on you when you leave, to make sure they send you off with "thank you, we hope to see you again soon" or "have a nice night," but we do. Our customers are our most important people, and we like to let them know."
Understanding that word of mouth is the strongest, and potentially most dangerous, form of advertisement, Mike ensures every customer leaves feeling that they've just had the best dining experience possible. "You have to do what's good for your customers," states Mike. He and his wife are greatly immersed in the community. They are involved with the Chamber of Commerce and the Convention & Visitor's Bureau. "We have a great city government that understands the value of free enterprise and does a lot to nurture it," Mike says. "Lake Havasu is a great place to own a business, and a great place to live!"
If you've ever been inside Juicy's, you know the story about how this quintessential eatery got its name. If not, we won't ruin the story for you. Stop in and check out the touching story while you wait for your mouthwatering food.
Take a look at LIVING's recommended dishes by Juicy's here.

Juicy's
42 South Smoketree Ave.
Lake Havasu City, AZ 86403
Phone: (928) 855-8429
Want to know the latest on Havasu dining and night life?  Subscribe to our magazine!