It's a new year, which means it's time to try new things. Why not give some new and delicious dishes a try? The creative, professional chefs around Havasu have some decedent flavors and savory smells to get your mouth watering!
1. Turtle Grille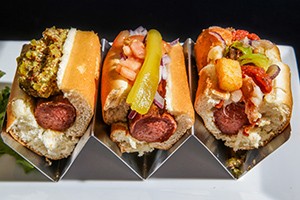 Dawgzilla
~ Nathan's One-Pound, All Beef Hotdog – Chicago Style with diced tomatoes, onions, hatch peppers, and stone ground mustard relish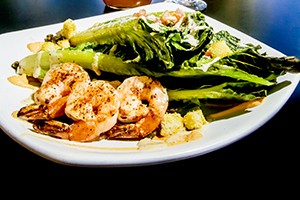 Grilled Chicken Caesar Salad
~ grilled heart of romaine, caesar dressing, sriracha aioli, fried capers, herbed Croutons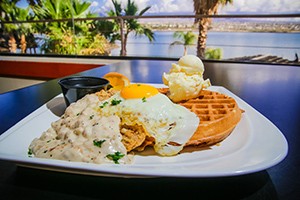 Chicken Fried Steak and Country Gravy ~
 served with a waffle and one egg any style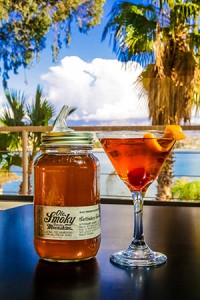 The AppleLation Libation
~ Ole Smokey Apple Pie Moonshine, Triple Sec, Sweet Vermouth, Dash of Bitters garnished with an orange and cherry. Served as a martini or on the rocks.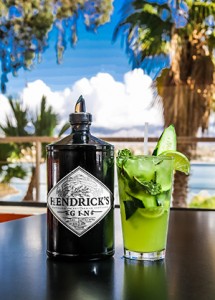 The Highlander
~ Hendricks Cucumber Rose Petal Gin, ginger beer, Elderflower liqueur, and cucumber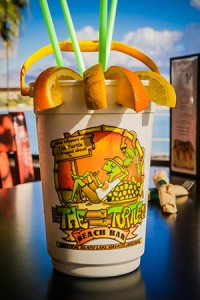 Turtle Island Tea Bucket
~ Svedka Citrus Vodka, Peach Schnapps, gin, rum, tequila, Sweet and Sour, and Coke splash
Turtle Grill
1000 McCulloch Blvd N
Lake Havasu City, AZ
Phone: 928-855-2141
2. Juicy's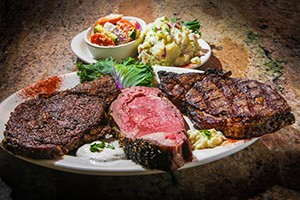 Primetime 3 Ways
~ Only the best for Juicy's customers! Prime Rib served traditional, charred, blackened, accompanied with our wonderful sides.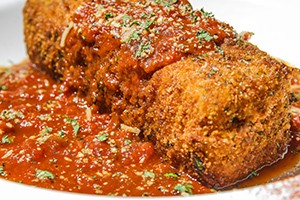 The Noodle
~ deep-fried fettuccine alfredo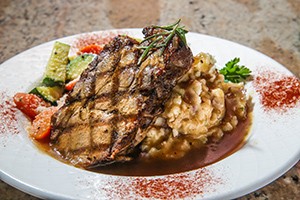 The Pork Porterhouse
~ Oven roasted choice pork, sut into a "melt-in-your-mouth" charred steak. Served with au jus sauce, garlic mashed potatoes & fresh sauteed veggies
Juicy's
42 South Smoketree Ave.
Lake Havasu City, AZ 86403
Phone: (928) 855-8429
3. Sho-Gun Japanese Cuisine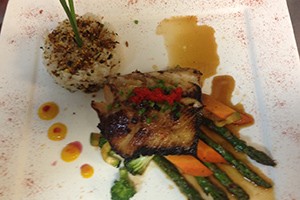 Miso Black Cod
~ served with Osaka rice, Sho-gun Asian vegetable ribbons and grilled asparagus.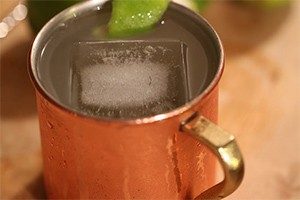 The All New Tokyo Mule
~ Ty-ku Soju Saki, ginger beer and fresh lime juice.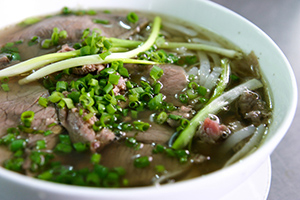 Pho
~ a Vietnamese soup comprised of broth, rice noodles, onions and thinly sliced neat. Absolutely delicious and unique, served on Saturdays from 11-3.
Shogun Japanese Cuisine
90 Swanson Ave
Lake Havasu City, AZ 86403
Phone: (928) 680-6668
4. Bad Miguels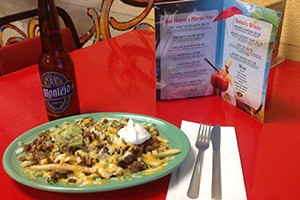 Carne Asada Fries
~ Crispy French fries covered with carne asada, melted cheese, chopped onions and cilantro and topped with a dollop of gaucamole and sour cream. Try it with a beer and one of Bad Miguel's specialty drinks.
Bad Miguel's
1841 N Kiowa Ave Suite #103
Lake Havasu City, AZ 86403
Phone: (928) 680-0201
5. Martini Bay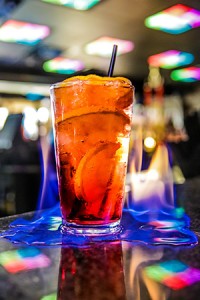 Blood Orange Fizz
~ Three Olives Vodka, Solerno Blood Orange liqueur, fresh lemon juice, and soda water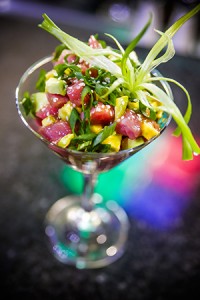 Pokitini
~ Sliced Ahi, avocado, green onions and our signature sesame dressing
Martini Bay
1477 Queens Bay
Lake Havasu City, AZ 86403
Phone: (928) 855-0888

Want to know the latest on Havasu dining and night life?  Subscribe to our magazine!