"This photo was captured with my Canon EOS 70D while hiking Pilot Rock trail in January with my boyfriend Dave. We wanted to take my 16-year- old nephew Logan on a hike and show him the beauty of Lake Havasu. Once we reached our destination, we had lunch, listened to music, took photos, and played ball with our purebred Australian Shepherd Zeus. He is the best dog and most definitely the kid in the family. By the way…he's very photogenic."
About: Megan Hill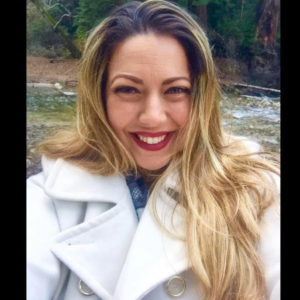 Megan describes herself as fun and outgoing, while living a full life of adventure. She currently works in Renal Dialysis for Fresenius of Lake Havasu City. She has lived in a variety of exciting locales; California, Maui, Hawaii, and now Lake Havasu City.
"Photography and healthcare are my passion. You can really view the world and its surroundings with photography. I really appreciate the small things like the roadrunners, sunsets off the lake, the different types of cactus, and lightning shows. Working in my type of job you
learn everything there is to know about loving people and having a real compassion for others."
SEND US YOUR PHOTOS:  If you have an interesting or unusual photograph that was shot in or around Lake Havasu, e-mail us at Editor@LakeHavasuMagazine.com, or post it on our Facebook page facebook.com/LakeHavasuLivingMagazine, and you might just be our next Photo Finish winner.