The clear, starry nights are amazing around Havasu. Just driving a few miles out of town opens a vista of breathtaking nighttime stargazing. "I have always liked this particular spot in Cattail Cove, so as soon as we had a clear night sky, I grabbed my gear to set up this photo. I used a Canon 5D Mark iii, using a Sigma 20mm lens, ISO 3200 with a F-stop of 1.8 and a 15 sec shutter speed.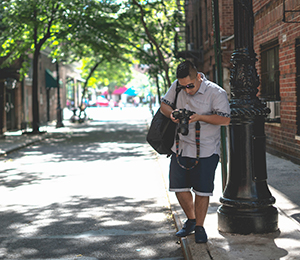 About Alex
"I have lived in Lake Havasu City most of my life, and have always had a peculiar curiosity in visual interests. Havasu sunsets and desert skies have always amazed me, and it is a pleasure to share my vision with everyone." Alex can be checked out on Instagram: AlekzMedia
SEND US YOUR PHOTOS:  If you have an interesting or unusual photograph that was shot in or around Lake Havasu, e-mail us at Editor@LakeHavasuMagazine.com, or post it on our Facebook page facebook.com/LakeHavasuLivingMagazine, and you might just be our next Photo Finish winner.