Cindi Butkus Looks at
Local Trends in the
Real Estate Market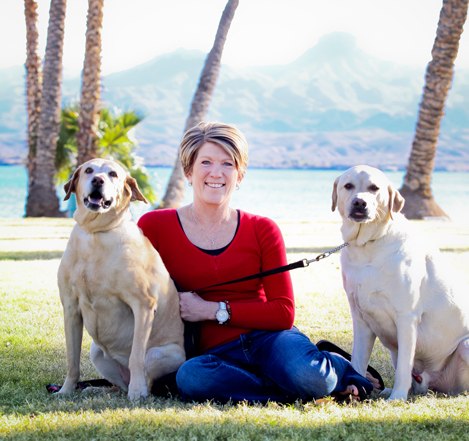 Cindi Butkus has been proudly selling real estate in Lake Havasu since 1994 and has seen many developing trends, both good, and not so good, in the local market. As part of Selman and Associates, Cindi is in tune with the current upswing in home sales and takes the time to fill us in on what to expect for 2013.
HLM: What's the real estate climate like in Lake Havasu at present?
CB: Real Estate right now is really busy for this time of the year. The whole year (2012), has been busier than it has been in the last 5 years.
HLM: Have you seen any market improvements so far over the last year?
CB: The market this year has seen great improvements. Our inventory is low and that is making building go crazy again because people can't find what they want.
HLM: Do you feel the real estate market is improving overall?
CB: The market has improved greatly overall. People are buying again and, housing prices have stabilized a bit and in some instances, have gone up.
HLM: Is the window closing to buy a home at a lower price?
CB: I don't believe that the window is closing here for good buys. The market shouldn't get crazy again like it did and people should be able to get affordable housing here for many years to come.
HLM: What are your predictions for the first half of 2013?
CB: The beginning of 2013 should be incredible for home sales. People are actually emailing and making appointments to look at homes with me through April.
HLM: Is it still a good time to buy an investment property?
CB: In my opinion, it is almost always a good time to buy investment properties in Lake Havasu. Even with the crash in 2008– if you don't need to sell–just wait it out. Havasu is the place people want to be!
HLM: Are there still many distressed properties for sale in Lake Havasu?
CB: No, we only have 41 single-family, bank-owned houses on the market right now. We were carrying 80 to 100 for the past few years. There are 31 short sales and still a few foreclosures trickling in but over  all we are, and have never been, anything like the larger cities near us.
HLM: Why is Lake Havasu City a good place to look for a home?
CB: Lake Havasu has been and always will be the place to be. We have a great community of people, businesses, and overall great weather; beautiful sunsets and a whole lot of things to do!
 If you're ready to buy or even just considering a purchase, be it a primary residence, an investment property or second home, you can save time, and in many instances money, by working with a licensed realtor. With 18 years experience in the local market, Cindi Butkus can help find your dream home. Appointments can be scheduled by calling 928-486-7986 or visiting her website at www.cindibutkus.com . Selman & Associates are located at 72 S. Lake Havasu Avenue and can be contacted at 928-680-4676.