Obviously, to make it on the menu of these fine restaurants.
High in protein and low in fat, chicken is the perfect item to end up in just about any recipe. Great for breakfast, lunch, or supper, these dishes demonstrate the variety in flavor that chicken can provide. Whether as an appetizer of the main dish, poultry can be a delicious burst of flavor for your taste buds. Hungry for Italian, maybe Thai or American? No problem, chicken is to the rescue—enjoy!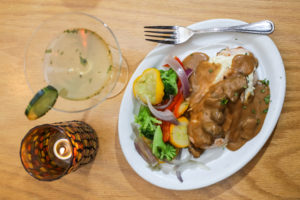 Montana Steakhouse
Stuffed Chicken Breast
Chicken breast stuffed with artichoke, cheese and garlic and then covered in a mushroom demi-glaze.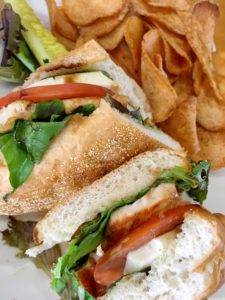 The Nautical
Chicken Caprese Sandwich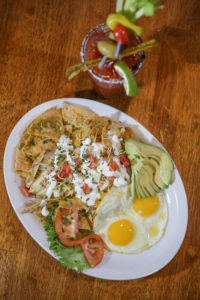 Juicy's
Chicken Chilaquiles
Mildly –seasoned shredded chicken, corn tortillas, Verde sauce, cheese, diced tomato and green onions, topped with crema and a sunny side up egg. A south-of-the-border favorite!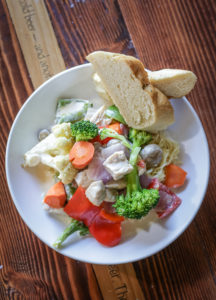 College Street Brewhouse & Pub
Chicken Primavera
Chicken and seasonal vegetables in a light cream sauce served over angel hair pasta.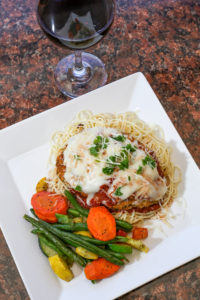 Havasu Springs
Chicken Parmesan
Chicken breast lightly breaded and topped with marinara and Mozzarella cheese. Served over angel hair pasta.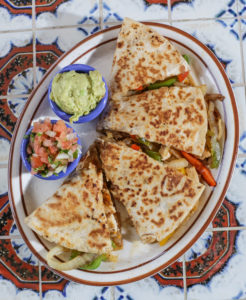 Taco Hacienda
Skinny Chicken Fajita Quesadilla
Flour tortillas stuffed with chicken and fajita vegetables. Served with sides of guacamole and salsa.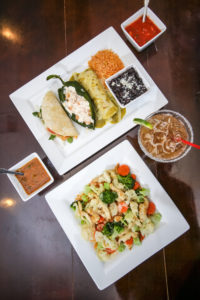 Azul Agave
Chicken Mexican Stir Fry
Grilled chicken breast with mixed vegetables topped with melted Monterey cheese.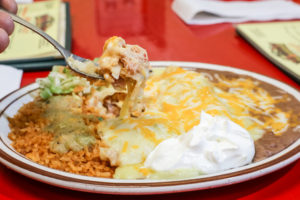 Bad Miguel's
Chicken Suiza Enchiladas
Shredded chicken enchiladas served with Suiza sauce and melted cheese. Comes with a side of rice and beans.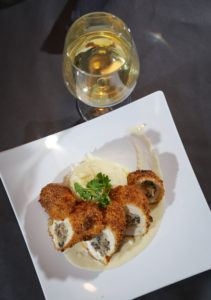 ChaBones
Chicken Roulade
Stuffed with mushrooms and pancetta atop a white wine cream sauce serviced with crème fraiche mashed potatoes.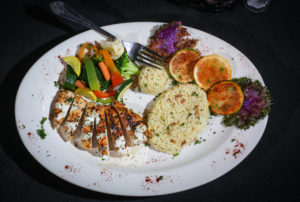 Martini Bay
Cilantro Lime Chicken
Boneless chicken breast in a cilantro lime marinade served with green tea rice and fresh vegetables.