WINTER GARDENINGTIPS
Our weather is getting cooler and outside activities abound. This is bulb planting time.  Daffodils, gladiolus, ranunculas, and irises all do well here and come back every year.  When planting, sprinkle bulb booster in the hole to help them along.
You can't walk through any of our garden centers without admiring all of the beautiful flowers that are available to us: dianthus, Iceland poppies, larkspur, pansies, petunias, snapdragons, stock, and sweet alyssum – just to mention a few.  All of these flowers will last until May or June.  Try picking up a six pack of them every week.  In doing so, the plants are staggered and will extend your flowering season longer.
If you purchase a bareroot plant, you need to get it in the ground as soon as possible.  To keep it from drying out before planting, wrap it in damp burlap.  Berries and roses are usually the first bare root plants in the nurseries, followed by fruit trees.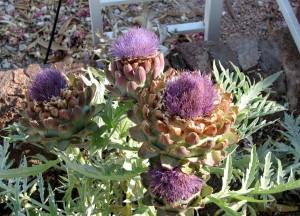 Vegetable gardens should be started now to ensure that by February you can be reaping the benefits of a harvest.  Tomatoes, peppers, lettuce, carrots, radishes, beets and just about
any other vegetable can all be planted now.
Watering should be backed off now.  If you don't, you will be keeping the ground too wet for your plants to survive.  This will attract unwanted critters that will be having Christmas dinner and a New Year's party in your roots. Not until spring will you see the damage these parties have caused. Remember, our water averaging for the sewer starts in November.
If you have planted wildflower seeds where there's no irrigation, and we have no rain, you will need to give them some supplemental watering to keep them growing.
One thing that you should hold off on is pruning. This is not the time to do major pruning.  January and February are our months for doing this. Why?  Not all of our plants, both native and non-native, are in complete dormancy until then.  Remember, we are just now starting to cool off.
Holiday plants will be showing up, and questions always arise regarding their care.  Here are some of my favorites.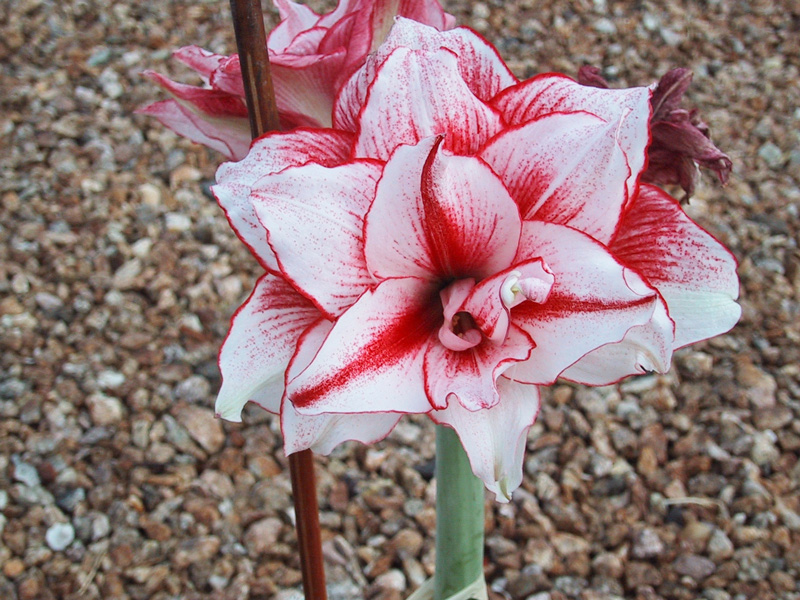 AMARYLLIS (Hippeastrum), that extraordinary bulb that gives forth two to four or five large blooms (eight to nine inches across) on a tall stout stem.  It comes in a variety of colors from white to pink to deep red with some even becoming variegated with ruffled petals. It prefers a medium temperature of 60-65 degrees during the day.  Not only does the bloom last a long time, but can come back every year. You can also find this bulb in a kit form, which includes a bulb, pot and soil and all the necessary instructions.
CHRISTMAS CACTUS (Schlumbergera bridgesii) is a cactus that has no thorns.  It has thick, succulent leaves and a large star shaped flower at the tip of the leaves.  This also comes is a variety of colors and is another plant that will rebloom every year if taken care of properly.  It likes indirect light with a moderately moist soil.  Room temperature should be between 60-70 degrees.
POINSETTIA (Euphorbia pulcherrima), the most popular of the holiday plants.  This plant is a native of Mexico.  It has coarse evergreen leaves that grow on stiffly upright canes that have flowers (bracts) that can range from white to yellow, pink and red – many come variegated also.  Poinsettias should be placed in a waterproof container or a saucer since they should not be allowed to dry out, but only water when dry to touch.  This plant likes a bright location and temperature of 72 degrees or less.
TOPIARIES are another versatile way to enjoy the holiday season especially if you have limited space.  Topiaries are formed into various designs such as trees, balls and wreaths by wire.  They are usually made out of rosemary, creeping fig or myrtle.  Dress them up for the holidays with ribbon and ornaments.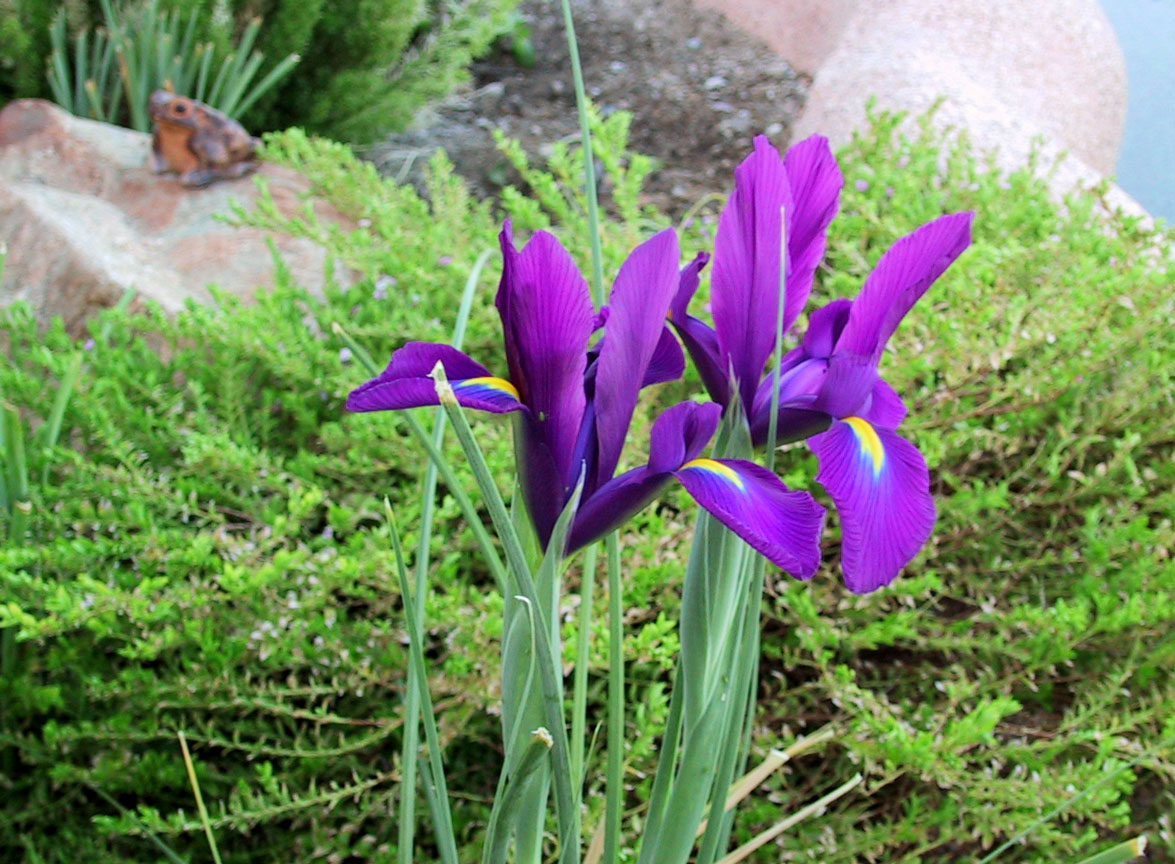 The Master Gardeners want to wish you a very Merry Christmas, a Happy New Year… and of course, Happy Gardening!
Dottie Holman is a Lake Havasu City Master Gardener.  For details, call the Lake Havasu Master Gardener's hotline at 928-753-3788, email mohavece@cals.arizona.edu or see them the first Tuesday of the month from 11 am -1 pm at the Mohave County Library.