While visiting Lake Havasu ten years ago, Sandra Robinson noticed that finding the fashions that suited her tastes were few and far between. That simple observation led her to opening Bling, an eclectic store with a definite fashion statement located on McCulloch Blvd.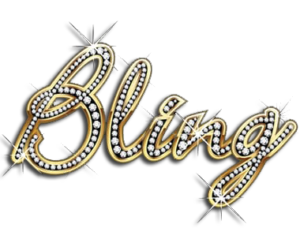 Now in business for ten years at the same location, Sandra offers a full line of clothes, shoes, jewelry, and accessories, offering a variety of fashions for women of all ages, but especially items that have a flair for the bling. The purses are shiny, fanciful, and come in all shapes and sizes. Especially popular are the eye-catching, sugar skull and skull design purses—many are conceal-carry equipped.
Clothing is also a popular item at Bling. "Sundresses and what I call Rockabilly dresses are popular in the store. I have a lot of items that are semi-custom," notes Sandra. Several of the lines are American-made and the store stocks sizes to fit all body types. Another popular
accessory is the line of jewelry. The jewelry is inexpensive and what Sandra describes as, "Just for fun!"
"If it has bling on it, I have it!"
Whether you're looking for clothing, jewelry, or accessories such as flip flops, belts, scarves or sunglasses, you'll find it—all with a touch of bling. "I have a lot of ladies groups that meet for lunch or special occasions, so I stock fun items like sashes and tiaras. They seem really popular," explains Sandra.
A number of branded tops appeal to a variety of tastes from the wine crowd to the biker gals in the community. And of course, as one would imagine, the tops, along with a lot of the other clothing in the store, is dripping with bling.
If you're looking for something unique that you certainly won't find anywhere else in Lake Havasu, Bling is the place you need to shop.
Bling
2018 McCulloch Blvd.
928.854.8647
Facebook/BlingLakeHavasu