In Lake Havasu, winter is a time to enjoy the great out­doors. It's why so many people spend the winter months in Havasu—especially when so much of the country is enduring extreme cold, snow, and high winds.  Enjoy the amazing winter weather by getting out and participating in your favorite outdoor activity.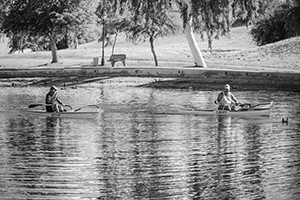 KAYAKING
While folks in Minnesota and the other northern states are cutting holes in the ice to ice fish, locals are breaking out the kayaks and hitting the Bridgewater Channel and beyond. Sure, the water is a bit chilly, but the fact that you can kayak in the winter is a big draw for win­ter visitors.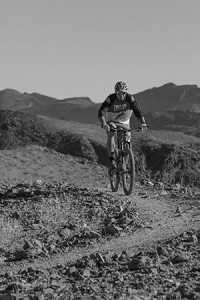 BICYCLING
There are plenty of places to take your bike and get in a great workout. If you're in to off road riding, there are a number of groups in town that orga­nize rides. If you enjoy a casual ride on your bike, there are enough rolling hills in Havasu to provide you with a great workout.
HIKING
There are a pleth­ora of hiking trails around town ranging from basic to chal­lenging. Sara Park has plenty of trails to offer from flat and easy to traverse. Be­yond that, the desert is full of trails that offer hikes ranging from easy to difficult amidst a back drop of stunning scenery. And of course, hiking in shorts and tank tops is the norm for winter in Havasu.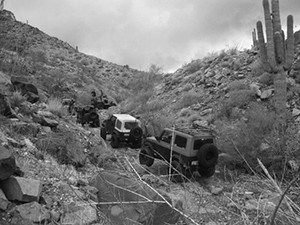 OFF-ROADING
While the summer might not be the best time to travel the back roads of the desert, winter is ideal. Off-roaders from all over the United States travel to Havasu to explore the flora and fauna unique to the desert. A popular off-roading trip is taking the back roads to the Desert Bar.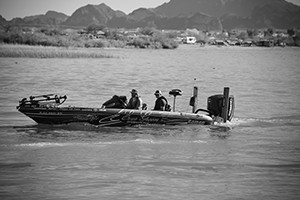 FISHING
Havasu is an ideal spot for winter fishing. In fact, the lake has many species of fish that anglers covet— including some world-class bass fishing. Whether you're fishing from a boat or off of a dock, there are many places to go out and catch that big one. Remember, a fishing license is required.
Have you decided to Plan a Trip to Arizona recently? Our city has a ton of trip guides and information!