Havasu Landscape
more than twigs and tumbleweeds

You don't have to be a horticulture expert to have beautiful plants and colorful shrubs in your yard or desert garden. In this article we'll tell you about numerous desert plants that are perennial, low maintenance and provide lovely color many times during the year. These desert plants are great choices for people who don't want to spend lots of time working in the yard, but want a nice, colorful look.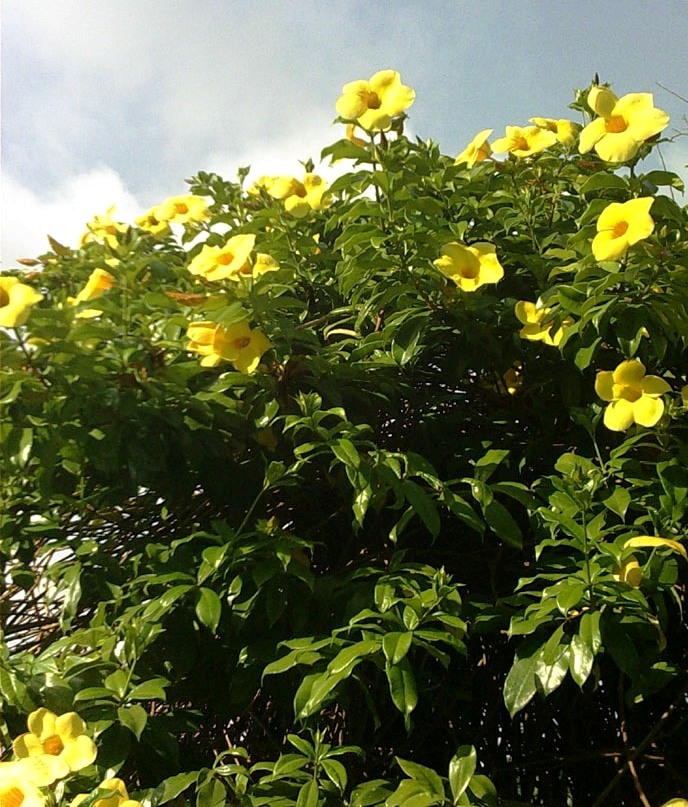 Also called the Yellow Elder or Trumpet Bush, Yellow Bells is an evergreen shrub that loves sun and heat. The Yellow Bells blooms are bright yellow and tubular; they look like elongated bells. This desert plant has vibrant green leaves and attracts hummingbirds and bees. Yellow Bells plants will get to about 12 feet tall, and several feet wide. They are drought resistant, and do well in almost any soil.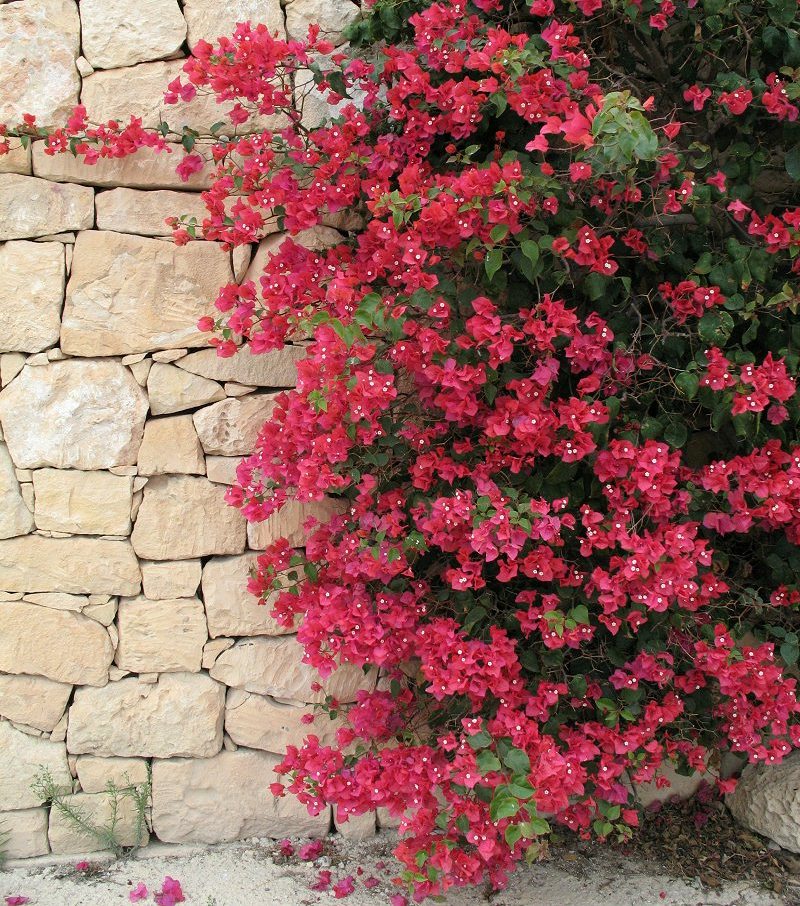 Without the bougainvillea, our roads, parks, and private gardens would be a lot less colorful that what we see today.  Almost everywhere we go, its brilliant hues and cheerful bursts punctuate the lush green mantle that cloaks our tropical environment. This plant is nearly pest-free and disease resistant, and it rewards its owner with an abundance of color and vitality. It can spread itself vertically on a wall, or climb up a trellis and form a luscious crown or burst forth into graceful arches.  This plant makes one of the best hedges, bushes, and curb-liners.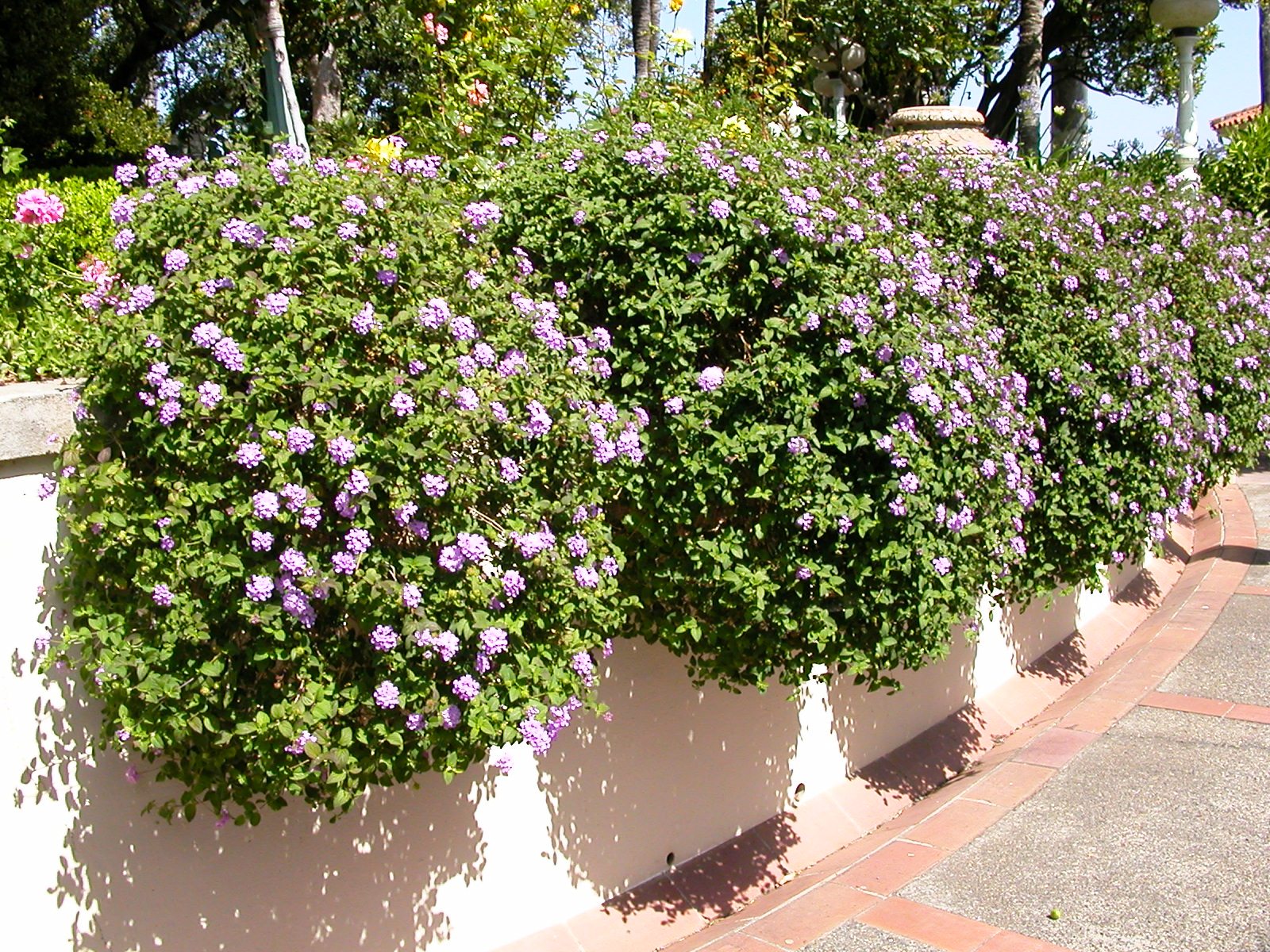 Lantana is an evergreen shrub that can also be shaped into a bush. Lantana is fast growing, so don't plant many or you'll be overrun! The nice thing about using lantana is that it flowers pretty much all
year long. You can get pale yellow, bright yellow, orange, and pink varieties. Lantana likes full sun, and isn't picky about the type of soil it will grow in.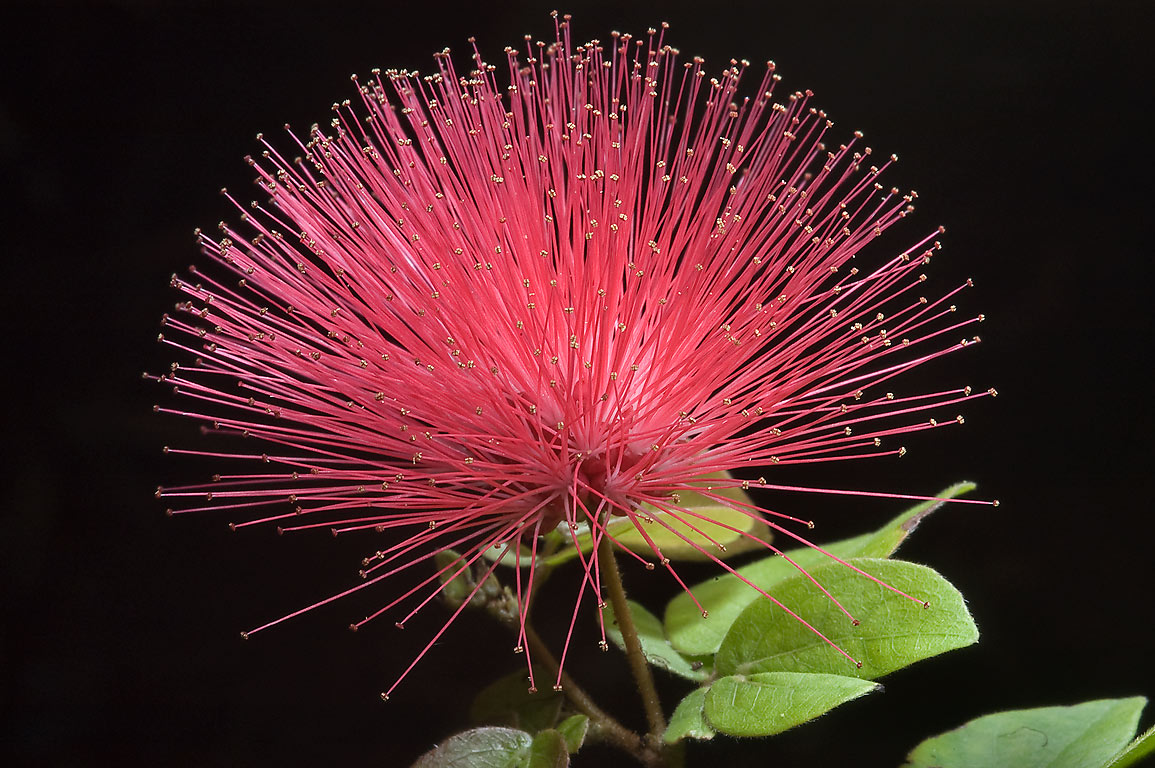 Fairy Duster is an evergreen shrub that loves sun and heat. They are drought resistant and do well in almost any soil. The Fairy Duster blooms are red fluffy flower balls that are about an inch wide. The Fairy Duster bush will get to be about three feet tall, and a couple of feet wide, but it isn't a super fast grower. The Fairy Duster requires minimal pruning, and only if you want to keep it shaped a certain way.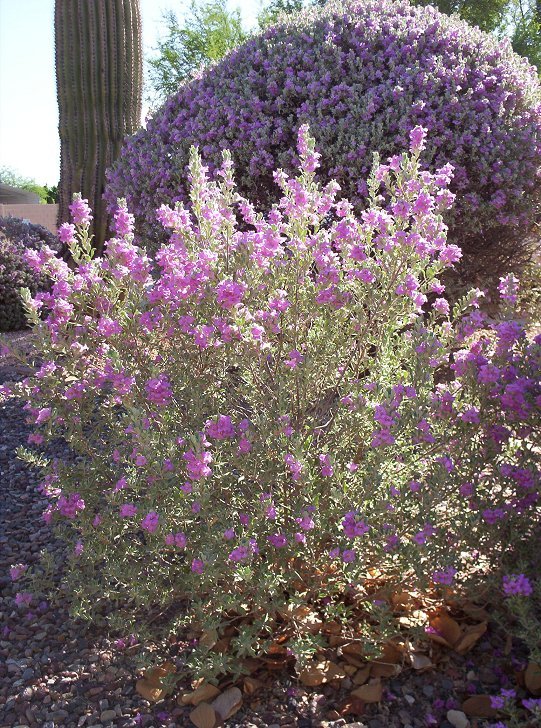 Texas sage or purple sage are evergreen desert shrubs that flower several times throughout the year. Sage bushes take full sun and are drought-tolerant. Those beautiful bright purple blooms will come out after rain or when it is humid. The challenge when it comes to Texas sage bushes is that you want to trim them to keep them neat, but then you'll cut off all the purple flowers. The best time to prune the Texas sage is when they are not flowering, and then let them grow out a bit when they are.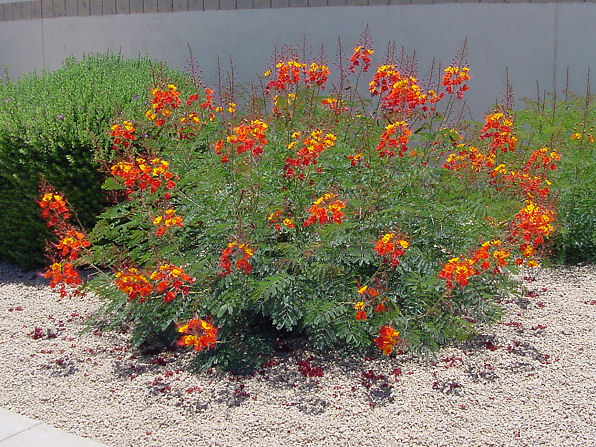 The Red Bird of Paradise is an evergreen shrub that likes full sun and has bright yellow flowers, with orange and red centers that grow out of long, thin stalks. The leaves are ferny-looking. The Red Bird of Paradise is a fairly fast grower, and can get large, so periodic trimming is suggested. This plant will do well in any soil, but the better drainage you have the healthier the plant will be.
The Orange Jubilee is an evergreen shrub that loves sun and heat. The blooms are bright orange and tubular and look like elongated bells. This desert plant attracts hummingbirds and bees. The leaves are a vibrant green color. Orange Jubilee plants will get 8 feet tall or more, and several feet wide. Orange Jubilees can be trimmed to control size and can be shaped, but most are left natural allowing branches to get longish and weepy.
Many people are surprised at how many plants and shrubs do well in our desert climate. They are especially pleased when they discover that many desert plants stay green all year long, and have lovely flowers. These are just a few of the several plants that have been known to thrive here in Lake Havasu City. In arid regions like ours, the secret to creating a beautiful landscape lies in plant choices like the ones above. Select desert plants like these, and you'll be on your way to crafting a lovely landscape that's low-maintenance and drought-tolerant.
-Lake Havasu LIVING Magazine Spring/Summer Edition 2012