5th Annual Lake Havasu Pocket Cruiser Convention
Photos from the "Wednesday Race" courtesy of photographer Ben Pierson.
Owners of the largest fleet of mixed-design trailerable pocket cruisers ever assembled voyaged over mountains, reached across broad deserts, and dug their boats out of huge snowdrifts to participate in the 2012 Havasu Pocket-Cruiser Convention.
A total of nearly 200 trailerable boats, from all over the United States and Canada and representing 34 past and present manufacturers, were present for this years gathering. Excerpt adapted from an article by Mark Wilson featured in Cruising World.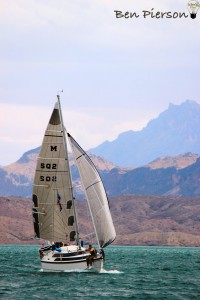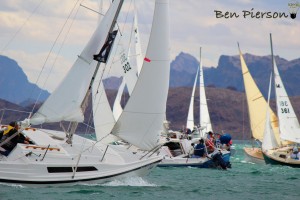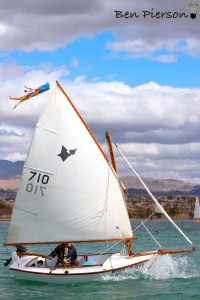 For more information on the event and on sailing in Lake Havasu visit Sail Havasu.
Video of the event coming soon….