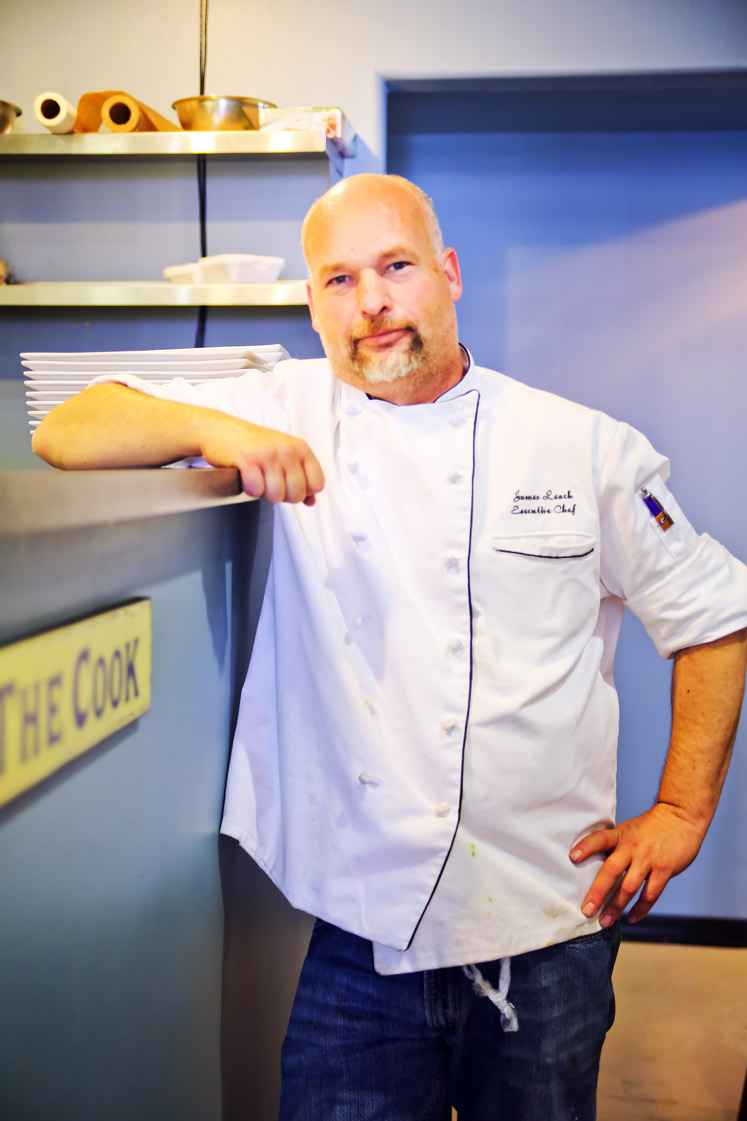 Make no mistake about it—Jersey's Grill still dishes out the best Philly cheese steaks, the great Bada-Bing cheese steak/sausage combo, dawgs, hoagies, and pastrami sandwiches this side of the Meadowlands–but Chef James Leach is out to add some surprising and dynamic changes to the menu that might just have you shaking your head.  Shaking your head and thanking your taste buds. One of the new, Asian infused dishes added to the weekly specials is the Mount Fuji. James best describes the sandwich as a cross between an old fashion pastrami on rye with an inspired crossover of Asian. "We always start with the best meats, in this case, Boar's Head premium pastrami deli meat with a topping of Asian slaw, Swiss cheese, sweet sesame drizzle and a grilled marble rye bread."
James loves the back-east influenced menu that offers everything that you would expect, but he also enjoys adding his own twist. In fact, James and the Jersey Grill team are in the process of creating an exciting new dinner menu. Many of the weekly specials will be just that, items that may or may not be featured on the menu. "The best bet is to stop back in and ask what the weekly special is going to be," notes James.
Chef Leach has just recently returned to Lake Havasu to work the downtown location of Jersey's Grill. "I really want to make this a great place to dine. Before Jersey's Grill came along this great old building was just sitting here in the middle of downtown. Now it is a building with a real vibe—a real soul. I think the uniqueness of Jersey's Grill will really give life to this old building and I'm thrilled to be a part of that." James is no stranger to working kitchens and was appointed an executive chef at age 20. Originally from Lancaster, California, he has a plethora of experiences under his apron, including some time at ChaBones in 2007. "From there, I spent two years in Yuma at the Hilton Garden and their 25,000 sq. ft. convention center."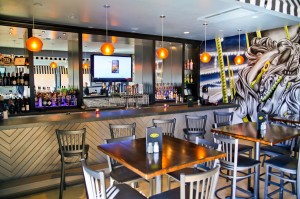 "I grew up loving food and learned a lot about cooking from my mom," explains James. "My mom has some Swede and Italian ancestry, so I learned at an early age how to prepare a variety of dishes. I had fun cooking with my mom, and honestly, that's what I love about Jersey's Grill, Pete just wants me to have fun in his restaurant and I want to make great food." A lot of the foods James has in mind are a little more health-conscious than some of the items on the menu. His latest creation is a Portobello burger that has an amazing combination of sweet versus tangy for an unbelievably mouthwatering flavor. "I really just want to make Jersey's Grill a great place for people to dine, whether they want the great Philly cheese steaks, Italian sausage sandwiches, or just try something new on the menu that will want them to come back for more."
            Chef Leach also notes that he has a fantastic support staff that does an excellent job, especially during those busy rush hour times of the day. "A lot of things go on in the kitchen that customers never see, but when everything is coordinated just right, the customer is rewarded with a dish that not only presents itself well, but tastes fabulous. And that's what cooking is really all about. Plenty of people already know about our great food on the menu, but I think a lot of people, both regulars and new diners, will be pleasantly surprised by the variety of dishes I bring to their table."
Jersey's Grill
2049 McCulloch Blvd.
Lake Havasu City, AZ 86403
Phone: (928)855.5552

Want to know the latest on Havasu dining and night life?  Subscribe to our magazine!