The nearest ocean might be a couple hundred miles away, but these dishes put Havasu on the map as a chief destination for sensational seafood. From laid-back eateries to seasoned steakhouses, there are several options when it comes to finding lobster, crab, oysters, shrimp, mussels, and more — whether you're looking for pan-seared, smoked, broiled, fried, grilled, or raw dishes.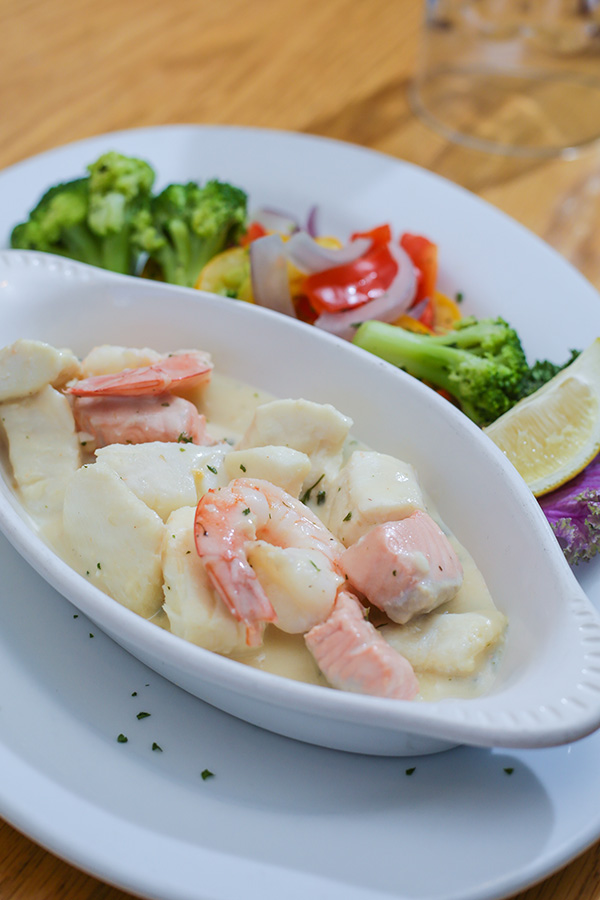 Montana Steakhouse
Montana Steakhouse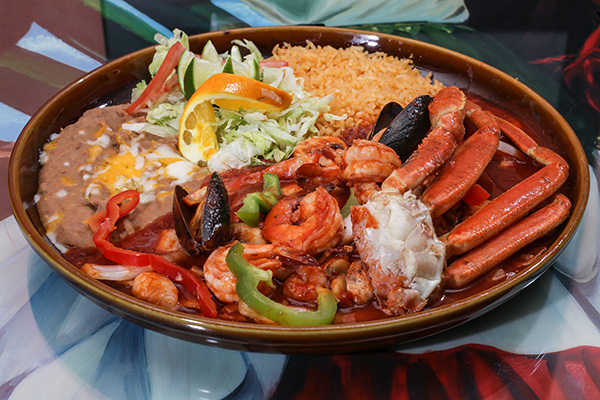 Fiesta Mexicana
Mariscada A La Diabla- Real crab legs, fish, scallops, octopus, mussels, and jumbo shrimp cooked in a special red spicy sauce. Served with rice and beans.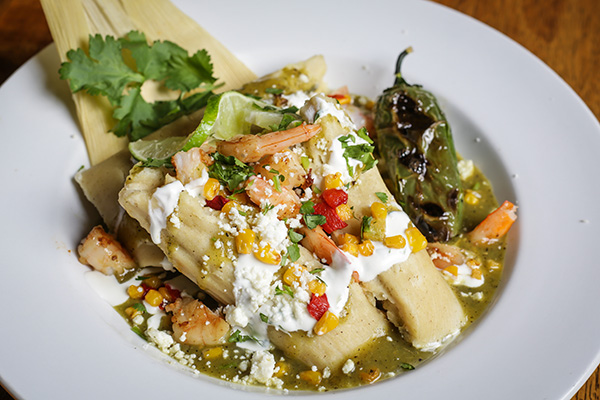 Juicy's
Baja roasted shrimp tamales with a bit of a bite, served with shrimp in a green sauce and a spritz of lime.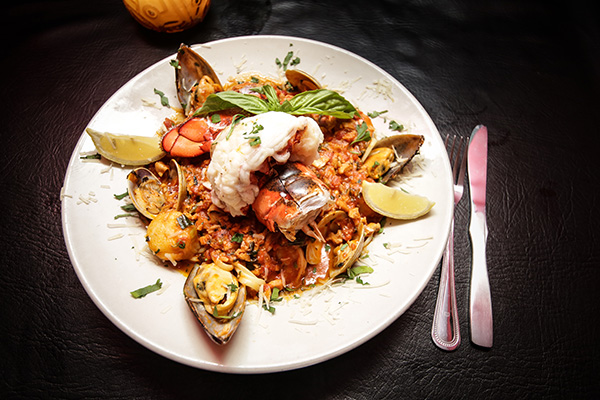 Angelina's Italian Kitchen
Classic Cioppino—a feast of seafood stew with mussels, clams, shrimp & baby clams…served with fresh lobster.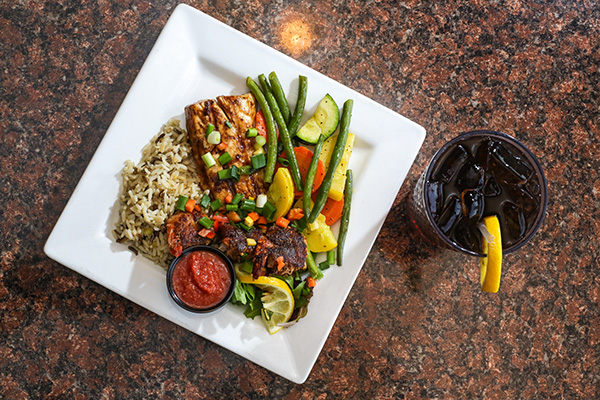 Havasu Springs
Mahi mahi with a Jamaican jerk Caribbean sauce and blackened bacon-wrapped shrimp served with sautéed veggies and your choice of side.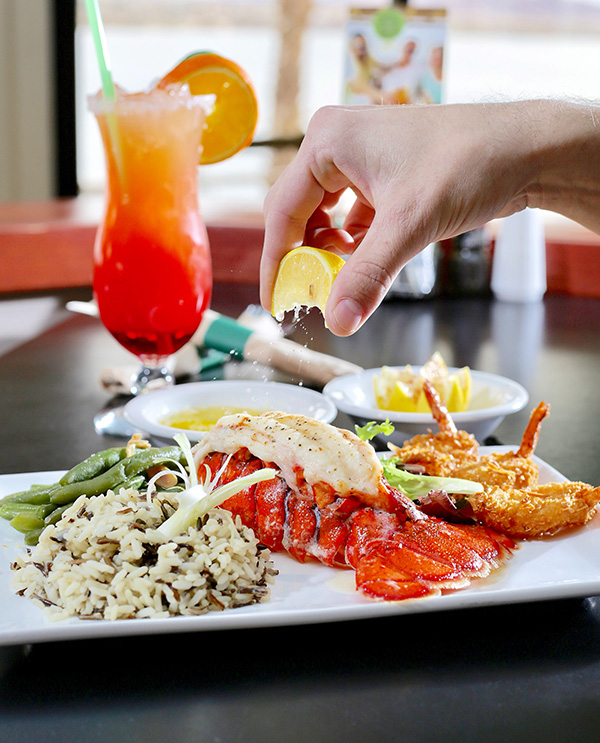 Turtle Grille at The Nautical
Broiled Maine Lobster Tail and Coconut Shrimp. Served with drawn b utter, rice, and a side veggie.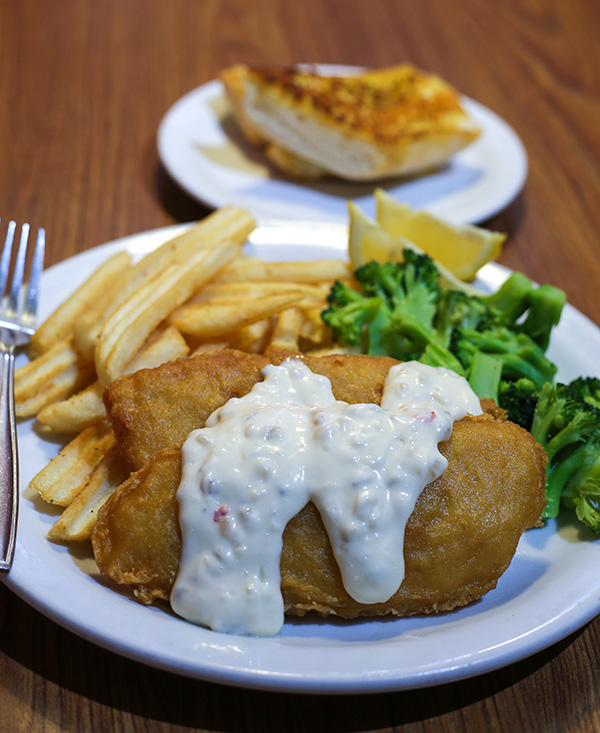 Denny's
A wild-caught Icelandic haddock fillet, fried golden brown and served with wavy-cut French fries, coleslaw, tartar sauce and dinner bread.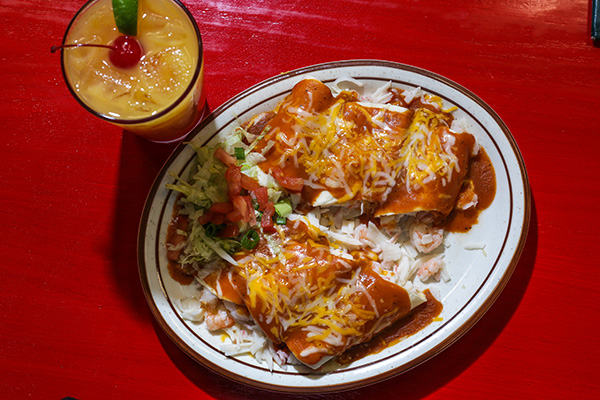 Bad Miguel's
Three Smothered Burritos–rolled smaller and filled with shrimp and imitation crab, then smothered with red enchilada sauce & melted cheese.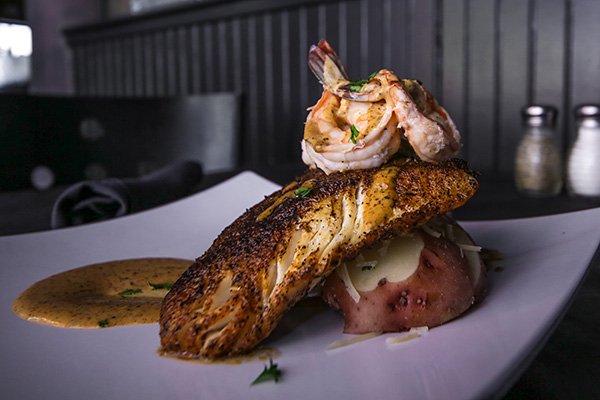 ChaBones
A southern specialty–Blackened Halibut Shrimp with a Cajun cream sauce.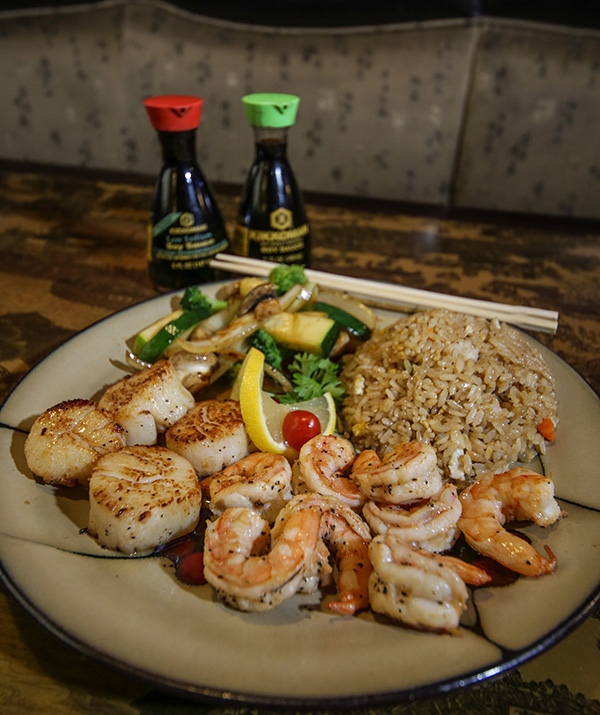 Shogun Japanese Cuisine
Shogun's sizable sea scallops and shrimp, seared and seasoned to perfection. Served with fried rice and seasonal stir fried vegetables.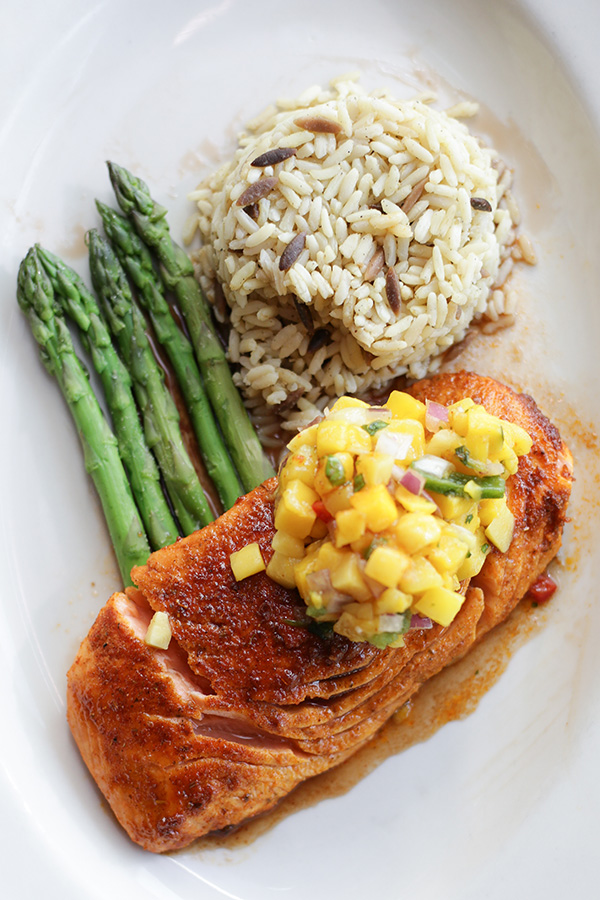 Martini Bay
Margarita Blackened Salmon with a spicy mango salsa, drizzled in a cherry balsamic reduction. Served with green tea rice, and seasoned steamed asparagus.